Importance of Digital Library in Academic Institutions
Keywords:
Digital Library, Academic Institutions, E-Resources, ICT, Education
Abstract
Libraries have always been a crucial part of the learning process. One can describe the library as a centrally organized set consisting of resources that include an entire spectrum of different types of media (text, video, and hypermedia) as well as human services. When we think about libraries, the first thing that comes to mind is the physical components such as space, equipment, storage, and racks full of books and other academic material. Information and Communications Technology (ICT) has brought new technologies to start digital library services to overcome these obstacles and to improve knowledge. Digital libraries seek to provide the prospective readership with alternative materials for reading. Digital libraries are considered the most complex form of data systems that are associated with digital document preservation, distributed database management, hypertext, filtering, information retrieval, and selective dissemination of information. This has overcome geographical barriers offering a wide range of academic, research, and cultural resources with multimedia effects that can be accessed around the world over the distributed networks. The utilization of digital libraries as learning resources includes educational and community aspects. During the past few years, there has been tremendous development remaining in the concept of digital libraries, the biggest online platform of knowledge that can be stored and retrieved through online networks. This paper aims to review and analyze the importance of a digital library system in academic institutions. This paper also aims to explore the role of 'digital libraries' in supporting e-learning. This paper wants to explore more deeply what advantages might be obtained from the digital library practice and what are the challenges that managers might face in using digital libraries.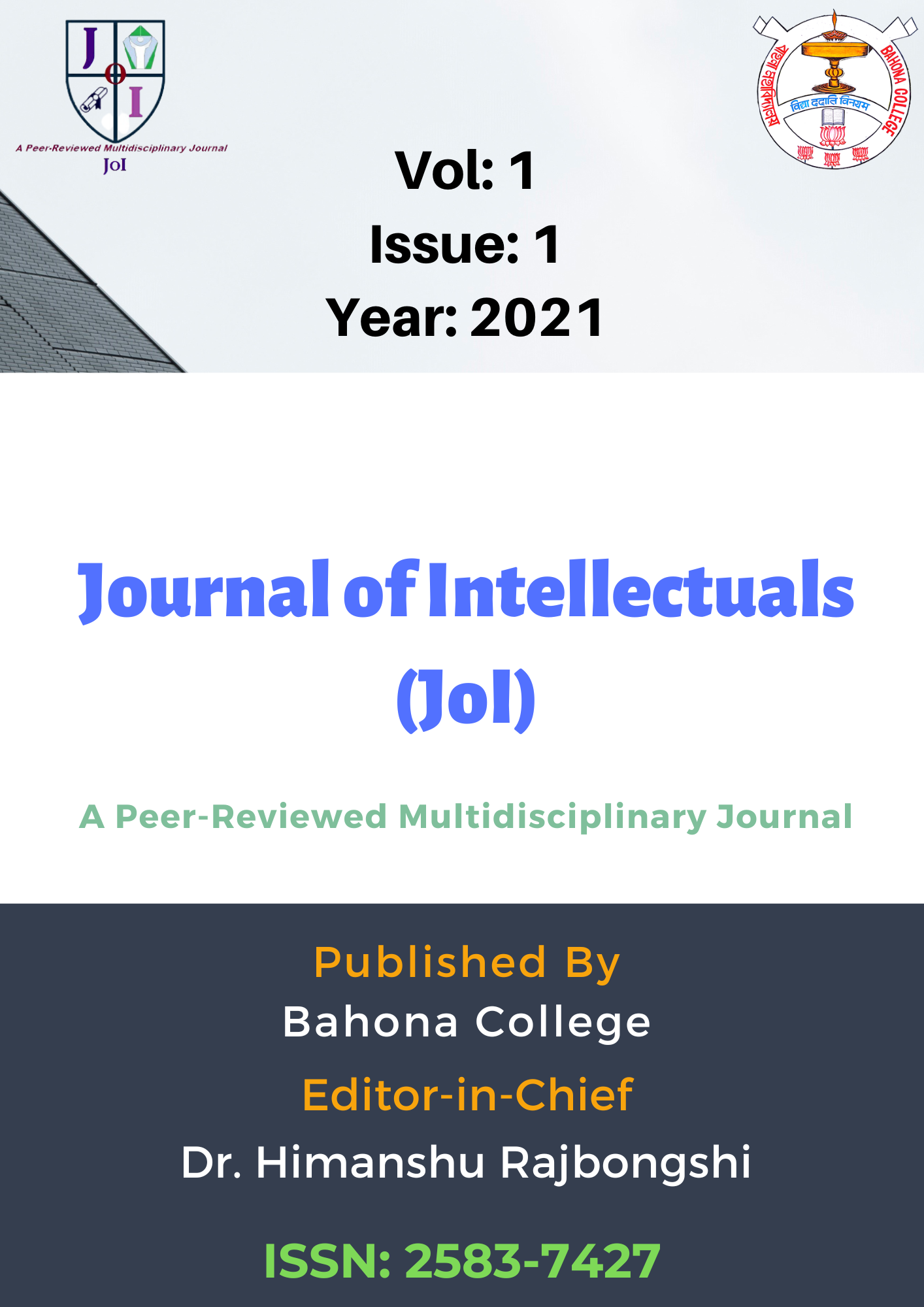 Downloads
How to Cite
Chanda, A. (2021). Importance of Digital Library in Academic Institutions. Journal of Intellectuals, 1(1), 11–20. Retrieved from https://journals.bahonacollege.edu.in/index.php/joi/article/view/joi2021-1-1-2
Section
Original Research Article